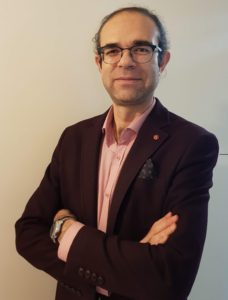 Prof.Dr. Tayfun UYGUNOĞLU
Afyon Kocatepe Üniversitesi, Mühendislik Fakültesi,
İnşaat Mühendisliği Bölümü
A.N.Sezer Kampüsü, Gazlıgöl Yolu,
03200 Gazlıgöl Yolu, Afyonkarahisar/Turkey
Tel: 0272 2182373
e-mail: uygunoglu@aku.edu.tr
Tayfun UYGUNOĞLU is currently full Professor in the Civil Engineering Department, Afyon Kocatepe University, Afyonkarahisar, Turkey. He graduated from Construction Division of Technical Education Faculty in 2001, and obtained his Masters degree from the Institute of Science, Afyon Kocatepe University, Afyonkarahisar, Turkey, in 2005 and joined the teaching profession as a research assistant in 2002 at the Afyon Kocatepe University. He obtained his Ph.D. from the Institute of Science, Süleyman Demirel University, Isparta, Turkey, in 2008. He has worked as a visiting scientist at the University of North Texas, USA, in 2012. He has published 98 refereed papers in international and national journals, 102 proceedings papers in international and national congress and symposiums, 5 book or chapters and 5 actual papers. His papers cited more then 2570 and h-index=19 (web of Science). He has a reviewer for about 54 different Journal. He supervises 3 PhD and 12 Ms Thesis. His research interests are fibers, hybrid fibers and fiber reinforced composites, lightweight and high-strength concretes, self-consolidating concretes, concretes using industrial wastes such as fly ash, bottom ash, silica fume, waste tire and waste concrete, concrete as a composite material, using admixtures and additives in concrete, Ferrocement and polymers in concrete technology, external insulation of buildings, FRP rebars, graphen, electrical curing of concrete, carbonation and rapid corrosion. Nowdays, he study on robotics, 3D printing construction materials, digital transformation and Internet of Things (IoT) in construction. He Married and has three children.